Dell Laptop Fan Noise/Steps to change ram on laptop
Wednesday, September 9, 2015
9:47 PM
Ok, I just bought a pretty little machine for my girlfriend called Dell Inspiron 5548 , but as many of you know, this dell machines make a lot of fan noise. I decided to bought a ADATA DDR3 1600 8GB of ram. Well then. So if you have a dell computer and don't know what to do with this fan noise you can solve it with this option.
In the other hand if you are afraid  to open your computer and don't know how to install you new ram , here are the steps:
You need a screw driver and a knife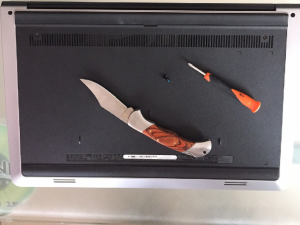 2-Use the knife to lift it up
3 Remove the battery
4 Now pull out the old memory and put the new one , use your fingers or the screws to clip the memory out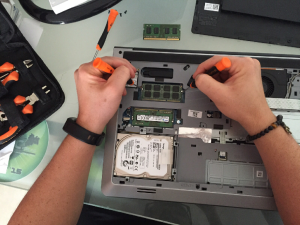 That's it , it's very easy. Hope this was helpful. If you liked the tip please share and/or leave a comment .